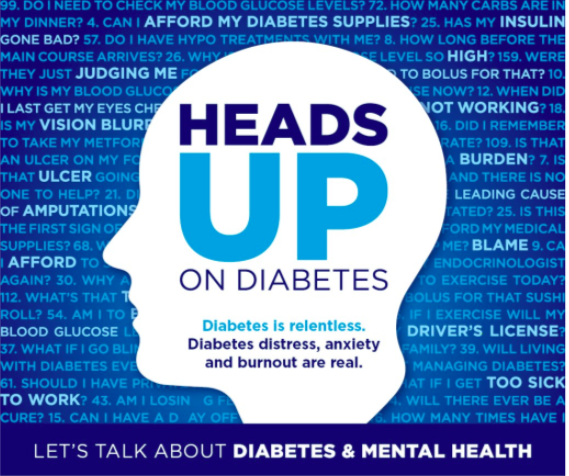 With diabetes affecting nearly all Australians, directly or indirectly, National Diabetes Week is arguably one of the most necessary campaigns in Australia. With the 2020 campaign just recently gone, most people have a better understanding of what type 1 and type 2 diabetes are, their risk factors, treatments available, and possible health risks once diagnosed. Here's a brief recap:
Type 1 diabetes

Type 2 diabetes

Description

The pancreas doesn't produce any insulin.

The body can't make enough insulin or use it properly.v

Risk Factors

· Family history of type 1 diabetes

· Over 40 years old

· Overweight

· Family history of type 2 diabetes

Treatments

· Insulin injections

· Healthy foods

· Exercise

· Managing stress

· Healthy foods

· Exercise

· Medication

· Managing stress

Ongoing health risks

· Hypoglycaemia

· Cardiovascular diseases

· Nerve damage

· Kidney damage

· Blindness

· Kidney damage

· Amputation

· Heart attack
Diabetes and mental health
One aspect that is frequently overlooked, with regards to diabetes, is the mental health effects it can have on those with the diagnosis. Diabetes Australia recently released some results from a survey conducted on people with diabetes and found:
- Diabetics make an extra 180 decisions per day – that's 65,000 extra decisions a year
- More than 1/3 say they feel burned out by managing diabetes
- Nearly 50% experienced mental health challenges in the last 12 months
- More than 80% of people were not offered psychological support
- Approximately 30% were unable to access mental health services when needed
- Since the COVID-19 pandemic, 44% state it's had a negative impact on their mental & emotional health, whilst 33% are more anxious about their diabetes.
Diabetes and mental health, individually, are difficult conditions to manage and each has severe health risks. Once these conditions are a comorbidity (2 or more conditions at once) for a person, it's understandable how a negative 'snowball effect' can occur and all aspects of a person's life can be affected.
Action
As a friend, relative or colleague of someone living with diabetes, we have the opportunity to assist, by asking how they are and offering appropriate assistance. Workplaces have a significant opportunity to help employees who are diabetic or pre-diabetic, by ensuring they provide an encouraging, safe, and facilitating environment. This could include:
- Onsite health screens
- Nutritional classes
- Exercise classes
- Mental health training and support
The positive 'snowball effect'
When a business values their employees as an asset and has the drive to build a culture based around physical and mental health, it can bring about positive change for the entire workforce, not just those considered diabetic or pre-diabetic.
This view needs to include a strong emphasis on relationships and a belief that health trumps everything. Employ Health lives these values and is cause for why partner companies have been able to help employees live a happier healthier life, whilst also reducing their overall health and safety costs. Their experience has found change in the workplace culture needs to be approached as a long-term sustainable goal, as short-term token programs don't hold valuable results.
Have a plan created for your specific workplace by those who have done it before and make long-term investments in your most valuable assets, your employees, for long-terms gains.
References: https://www.diabetesaustralia.com.au/national-diabetes-week